The Cauldron - May 2013, No. 148
To return to the Witch Lore Index Page
The Cauldron
Witchcraft, Paganism & Folklore
No 148 May 2013
In this issue is my article on "Job Mason of Romsey, Hampshire" including a scan of the front page and the article on page 49 (see below).
Note: in the article's title, by error they put "Romney" instead of "Romsey"
To see the uncondensed and full research article.
Click here: To see the research page on Job Mason of Romsey, Hampshire.
.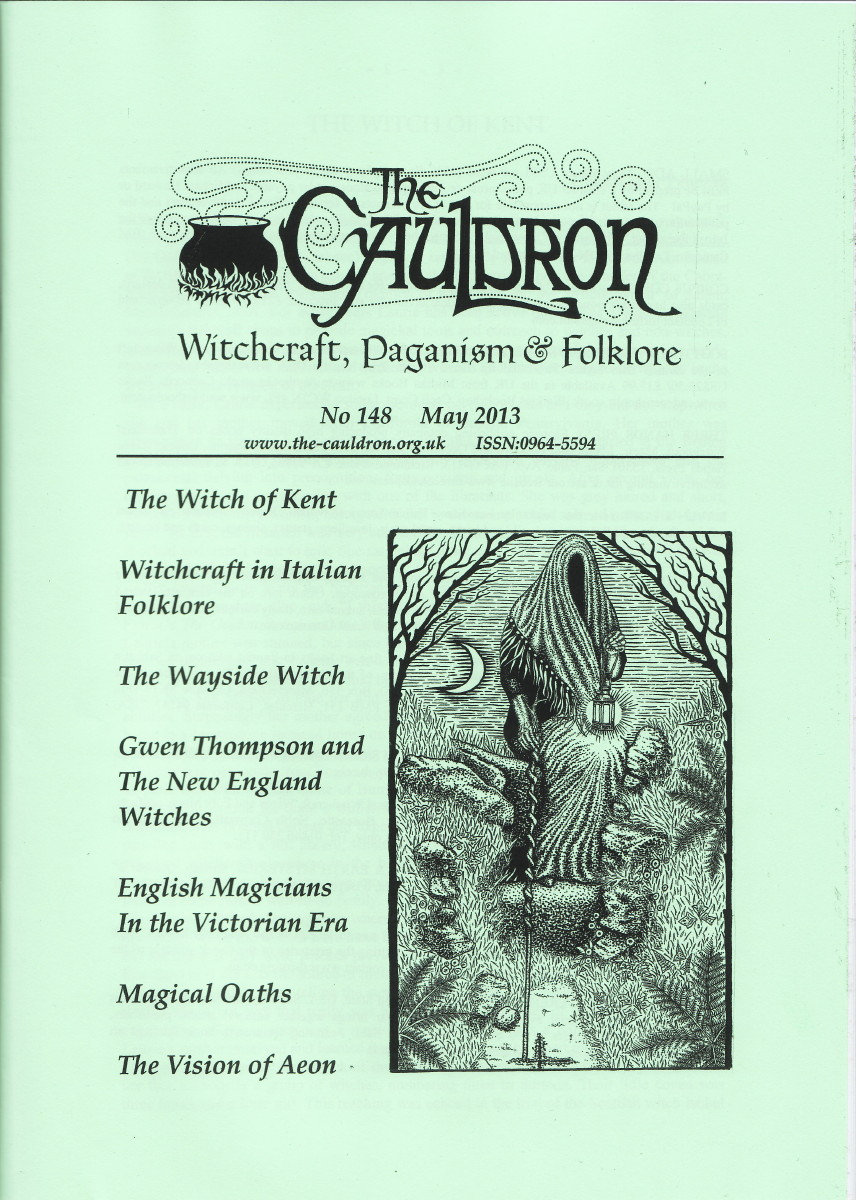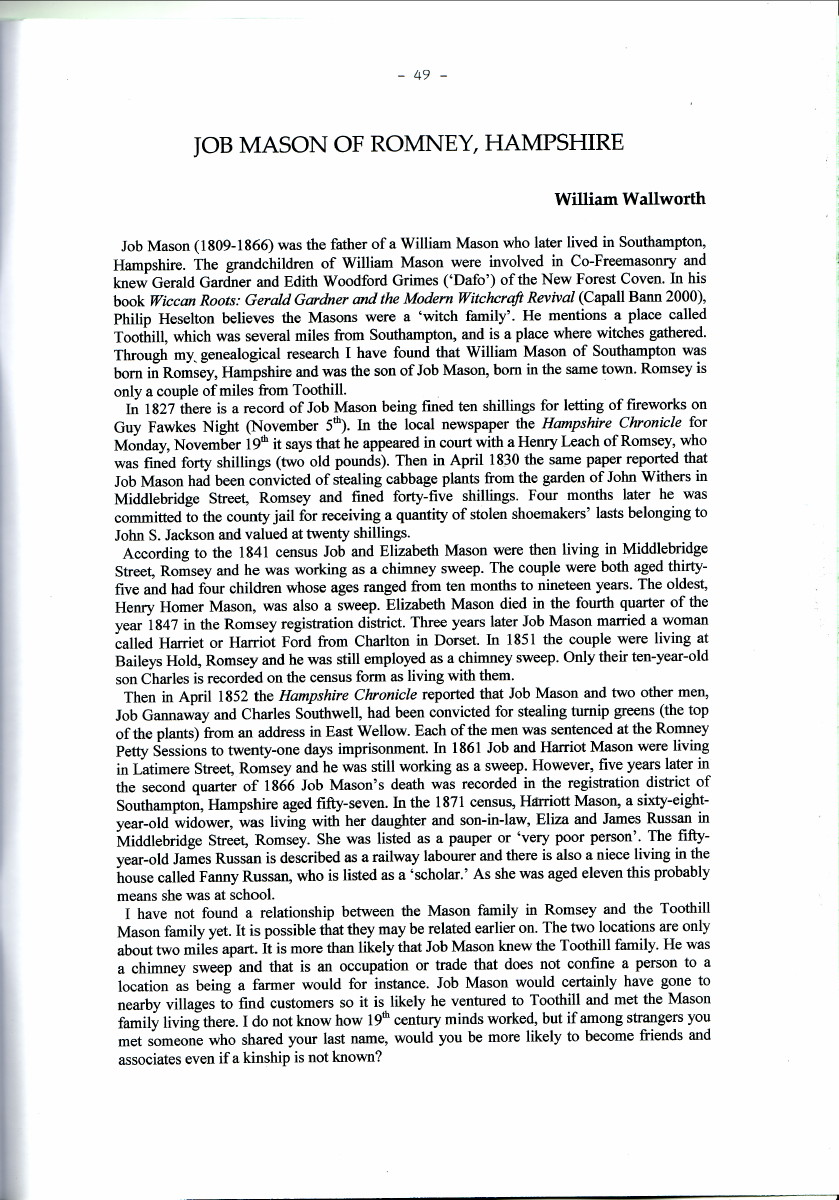 Researched and Compiled by William Wallworth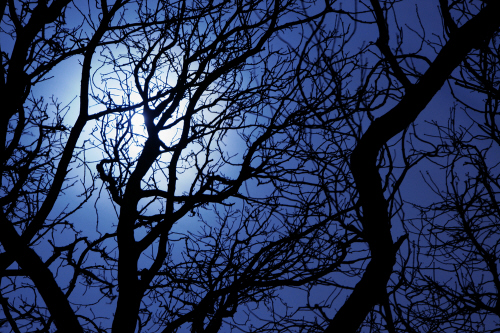 Deadfamilies.com
Email: Root-Quest@deadfamilies.com
Website: Deadfamilies.com
Postal Address:
William Wallworth
PO Box 24768 San Jose, CA 95154-4768 USA
© 2005 - 2014 -- Deadfamilies.com -- All rights reserved
.